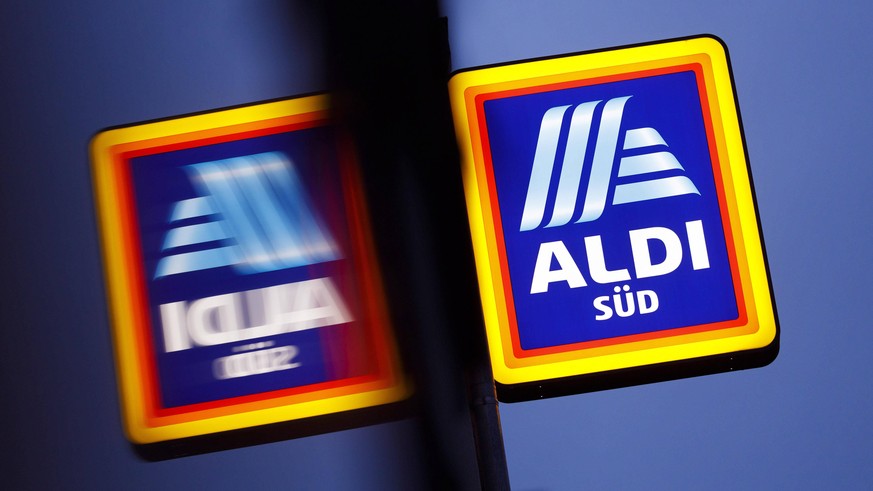 The discounter Aldi is pushed to fourth place in brand trust. Image: www.imago-images.de / Christoph Hardt
Supermarket: Customers now trust this provider more than Aldi
During the lockdown, online trading increased dramatically, threatening the existence of many retailers. Now the magazine "Reader's Digest" published the list of the "Most Trusted Brands", for which consumers were asked which brand they trust the most. The result: The online retailer Amazon secured third place, ahead of the discounter Aldi. "Trust is contagious and has a direct impact on where and how much money consumers invest," says Andreas Schröder, managing director of "Reader's Digest" Germany.
The German supermarkets continue to top the list when it comes to trust. The discounter Edeka came in first, followed by the supermarket chain Rewe. The newcomer Amazon has ousted Aldi from third place this year and the discounter has slipped to fourth place.
Good quality is crucial for trust
This is followed by Lidl, Kaufland and Metro in fifth, sixth and seventh place. The last three places in the top ten go to Netto in eighth, Otto in ninth and Globus in tenth.
4,000 consumers took part in the surveywho named a total of 3504 brands in 21 product categories that they would recommend to friends and family.
As in the previous year, the most important thing for brand trust is good quality, 74 percent of those surveyed voted. A suitable price-performance ratio is also important (47 percent) and satisfaction of needs is also highly relevant (39 percent).
Dr. Oetker is the brand with the highest level of trust
Environmental protection (16 percent), innovative strength (8 percent) and brand prestige (5 percent) are less important.
When it comes to trusting the individual food brands, the traditional brand Dr. Oetker secure first place, followed by the Nestlé Group in second place. The German organic brand Alnatura landed in third place.
"What our more than 20-year-old Trusted Brands initiative confirms in its annual studies: The search for meaning and sustainability are becoming increasingly important in consumer behavior", says Schröder. The magazine boss also has a tip for more consumer confidence:"Companies should act reliably according to their self-proclaimed values ​​and principles. This creates trust. This is also what distinguishes a trusted brand – that it can keep what it promises. "
(lfr)


[ source link ]
https://www.watson.de/leben/supermarkt/668275428-supermarkt-neue-umfrage-zeigt-kunden-vertrauen-anderem-anbieter-mehr-als-aldi

Supermarket survey shows customers trust providers Aldi