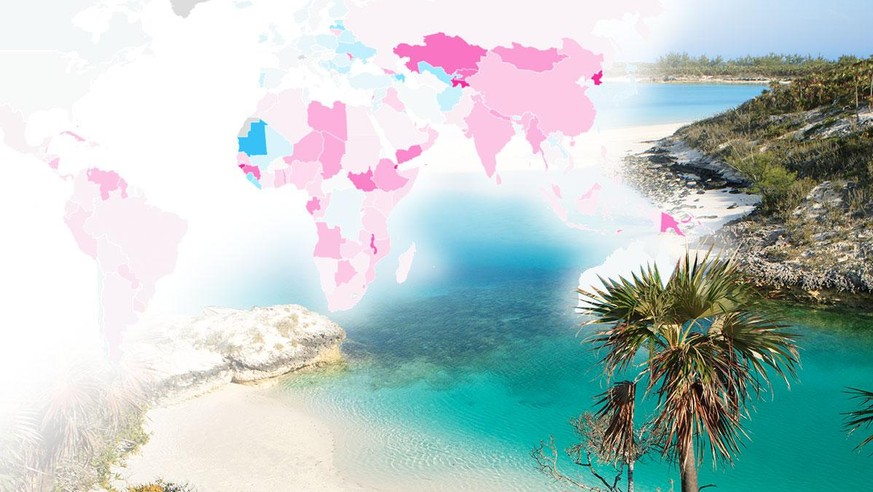 Fewer and fewer Swiss people want to watch this sunset in Beirut – Lebanon lost most of the Swiss abroad in 2020. Image: shutterstock
Most of the Swiss abroad moved from these countries in the Corona year
Every tenth person with a Swiss passport does not even live in Switzerland. The statistics published today give an insight into the life of the Swiss abroad – and from which countries most unsubscribed during the Corona year.
At the end of last year, 776,296 Swiss nationals were registered with a competent Swiss representation abroad. That is more than in 2019. This means that in the pandemic year, the trend continues that more and more Swiss people are living abroad – albeit a little less than in previous years.
Where the Swiss abroad live
The most popular countries have been the same for years, especially France, which last year broke the 200,000 Swiss abroad mark.
The most popular states of residence
France: 200,905 Swiss abroad
Germany: 94,555
USA: 81'335
Italy: 50,170
Canada: 40,645
United Kingdom: 37,727
Australia: 26,687
Spain: 24,545
Israel: 21'425
Austria: 17,017
Tap a country on the map for the exact numbers:
Which Swiss live abroad
There are some families with children among the more than 700,000 Swiss people abroad: the proportion of underage Swiss abroad is almost unchanged at around 21 percent. The proportion of 18 to 64 year olds also remained similar at 56.7 percent. The group of senior citizens grew the most: it was 22.2 percent in 2020, an increase of 2.8 percent compared to the previous year.
A total of 662 Swiss nationals aged over 100 were registered abroad. This corresponds to the astonishing rate of 9 to 10,000 Swiss abroad – in Switzerland this is only 2 to 10,000.
Incidentally, only a quarter of the Swiss abroad have only the red passport – the remaining three quarters are multiple citizens.
Overall, at 54 percent, slightly more Swiss women than Swiss live abroad.
Where Swiss emigrated to in the Corona year
The vast majority of the Swiss abroad live in Europe – and their proportion is growing steadily. While many African and Asian countries are losing to Swiss abroad, their number has increased in almost all European countries compared to 2019.
The following lists show the largest percentage of winners and losers from last year compared to 2019. Only countries with at least 100 registered Swiss nationals were taken into account. States with fewer people can be found at the bottom of the map.
The biggest winners
Vatican City: + 12.3% (+16 Swiss abroad)
Ukraine: +10,0 % (+19)
Bulgaria: + 8.6% (+26)
Montengro: +7,3% (+8)
Serbia: + 7% (+186)
The biggest losers
Lebanon: -14.8% (-203 Swiss abroad)
Ethiopia: -13.1% (-29)
Myanmar: -12,2 % (-16)
Bahamas: -10,4 % (-38)
Venezuela: -9,9 % (-101)
THANK YOU FOR THE ♥
Would you like to support watson and journalism? Learn more
(You will be redirected to complete the payment)
10 unique Airbnbs you can rent too
"He is nice" – children of the Swiss Abroad meet Alain Berset
You might also be interested in:
Subscribe to our newsletter


[ source link ]
https://www.watson.ch/schweiz/daten/415524255-in-diese-laender-zog-es-die-auslandschweizer-im-jahr-2020

Swiss drawn countries