Friday March 26th 2021
Thiele-Widow only holds 10 percent



Lufthansa major shareholder sold shares
Lufthansa major shareholder Thiele initially resisted the state rescue of the German flagship airline. Only after his approval was the way clear for the nine billion package. After the billionaire's unexpected death, it becomes clear that he has scaled back his investment.
The billionaire Heinz Hermann Thiele, who died a month ago, apparently reduced his stake in Lufthansa before his death. When the share package passed to his widow Nadia Thiele, it only comprised 10.04 percent of the ailing airline, according to a voting rights announcement published that night. The package is worth a good 630 million euros.
Thiele joined Lufthansa on a larger scale during the Corona crisis. He had initially criticized the state's move to rescue the airline, but then approved it last June. At the same time, Thiele predicted that the restructuring of the German airline would take "five to six years" and predicted a "painful path" for Lufthansa. The state aid package had a volume of nine billion euros.
Also majority shareholder in Knorr Bremse and Vossloh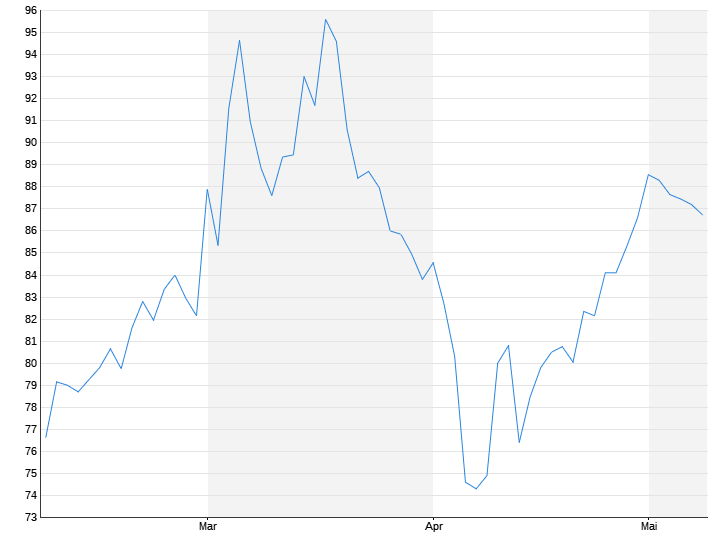 In July 2020, KB Holding, in which Thiele had bundled its shares in listed companies, reported a stake of 12.42 percent. The shares in Lufthansa, as well as Thiele's majority stakes in the truck and rail supplier Knorr-Bremse and the rail technology group Vossloh, are to be transferred to a foundation by the end of the year. Thiele stated that in his will. The family foundation and Thiele's daughter Julia Thiele-Schürhoff will then own 59 percent of Knorr-Bremse and 50.1 percent of Vossloh. "Heinz Hermann Thiele's wish was to secure his life's work in the long term," explained the executor Robin Brühmüller, a confidante of Thiele. "This is exactly what is being implemented through the establishment of the family foundation."
The self-made billionaire Thiele started working for Knorr-Bremse in 1969 as a patent clerk, bought his employer during the crisis in 1985 and developed the Munich-based medium-sized company into the world market leader for truck and train brakes. In 2018 Thiele brought the group to the stock exchange. In 2011 he joined Vossloh from Werdohl in the Sauerland. The "Manager Magazin" counted him and his family among the eight richest Germans in 2020, with assets of around 17 billion euros.


[ source link ]
https://www.n-tv.de/wirtschaft/Lufthansa-Grossaktionaer-stiess-Anteile-ab-article22454614.html

ThieleWitwe holds percent Lufthansa major shareholder sold shares