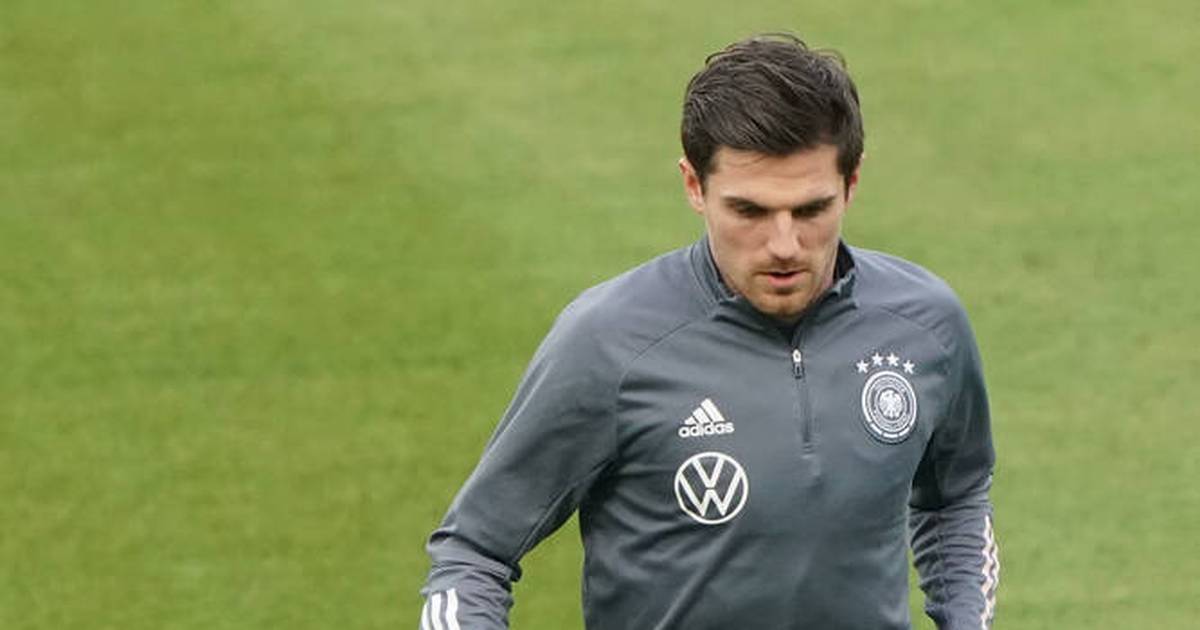 Jonas Hofmann's positive corona test on Thursday caused a stir in the DFB camp!
"It was of course hectic and restless when the news came," said national coach Joachim Löw after the 3-0 win against Iceland: "That messed up the whole day's schedule." In the meantime, the World Cup qualifying game was even on the brink. (Schedule and results of the World Cup qualification)
The CHECK24 double pass with Christoph Daum on Sunday from 11 a.m. on TV on SPORT1
How SPORT1 learned, Gladbach professional Hofmann has been back home since Thursday evening. His apartment is in the immediate vicinity of the "Lindner Congress" hotel in Düsseldorf.
Hofmann: "That was a shock"
Hofmann, who strictly adhered to the hygiene and corona rules at all times, accepts SPORT1: "It's annoying because I would have loved to have played the international matches. I don't know how or where I got infected. That was a shock, especially since my corona infection had an impact on the team."
Defender Marcel Halstenberg, who played a long game of backgammon with Hofmann on Wednesday evening, is considered contact person 1 and also had to leave. The Leipzig professional (tested negative) is threatened with the end of the top game on Easter Saturday against FC Bayern Munich.
Hofmann has now received an individual training program from his club Borussia Mönchengladbach. "I'm fine and I have no symptoms," explains the 28-year-old: "I'm now trying to make good use of the time at home. Unfortunately, my stove is broken, so I have to help myself. But I can do that. I am in direct contact with our medical department and now I keep myself fit at home. "
Löw: "Your senses are sharpened anyway"
It is unclear when Hofmann can help his ailing foals again. "I hope that I can be available to Borussia as soon as possible," he emphasized. A possible return could be the away game on April 10 at Hertha BSC.
Test DAZN for free and experience international football highlights live & on demand | DISPLAY
While the DFB entourage flew to Romania on Saturday, Hofmann and Halstenberg are now in domestic isolation. Before leaving for Bucharest, the team, which also has to do without Niklas Süle (thigh), was tested several times. All tests were negative.
National coach Löw concluded: "The players are really very disciplined and behaved well. We are in the meetings with masks and we wear gloves when eating. Our senses are sharpened anyway. We know that something can always happen. We are in our bladders and hope that doesn't happen again. "


[ source link ]
https://www.sport1.de/fussball/dfb-team/2021/03/jonas-hofmann-in-quarantaene-so-geht-es-gladbach-star-daheim

Gladbach star feels home