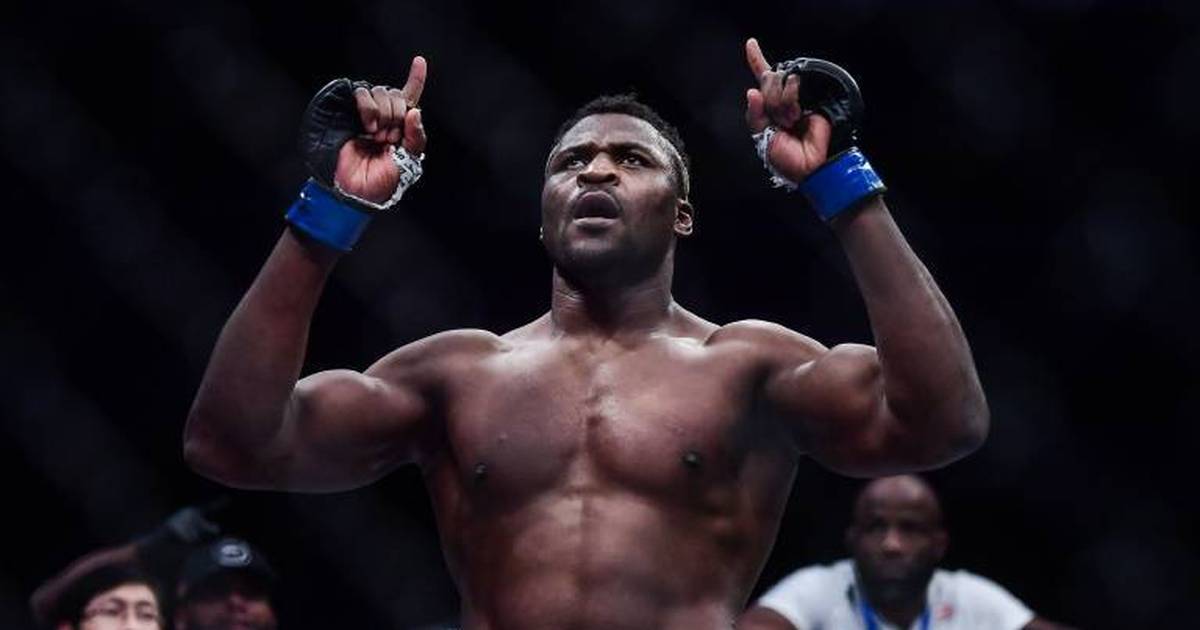 The UFC has a new heavyweight champion!
Francis Ngannou won his title fight against Stipe Miocic on Sunday night with a crashing knockout – and in doing so, he returned the favor for a defeat three years ago. Because at UFC 260 there was a rematch between the Cameroonian and the American.
In 2018, Miocic, who is described by many experts as the greatest defending champion in the UFC heavyweight division, won a one-sided match against Ngannou – his challenger had little to oppose at the time.
Test DAZN for free and experience sports highlights live & on demand | DISPLAY
This time the 34-year-old looked much more mature. "The plan was to be relaxed, not to act hastily," said the new champion after the duel. In the second round he put the decisive blows against Miocic. After a hard jab, his opponent was able to catch himself again briefly. A brutal left hook sent the 38-year-old to the ground.
Will Ngannou meet Jon "Bones" Jones now?
Ngannou met his opponent, who was lying on the ground, one more time before the fight was abandoned. For the man from Cameroon it is the fifth victory in a row, all of them came by knockout or technical knockout. Now he is hoping for a mega fight against Jon "Bones" Jones, who had dominated the light-heavyweight division for a decade.
Jones wants to move up in the weight class, Ngannou is ready: "In my eyes, Jon Jones is the best mixed martial arts fighter of all time. If he gets up, that's a challenge I'll take on."
UFC President Dana White meanwhile announced a fight against Derrick Lewis.
How things will go on with Miocic is also unclear. The US fighter has defended the heavyweight title more times than any other athlete in his weight class – four times to be precise. Nobody else can even get three. Miocic also works as a firefighter, a resignation from the UFC is not excluded.


[ source link ]
https://www.sport1.de/kampfsport/ufc/2021/03/francis-ngannou-besiegt-stipe-miocic-in-ufc-260-neuer-schwergewichts-champion

UFC Francis Ngannou defeats Stipe Miocic