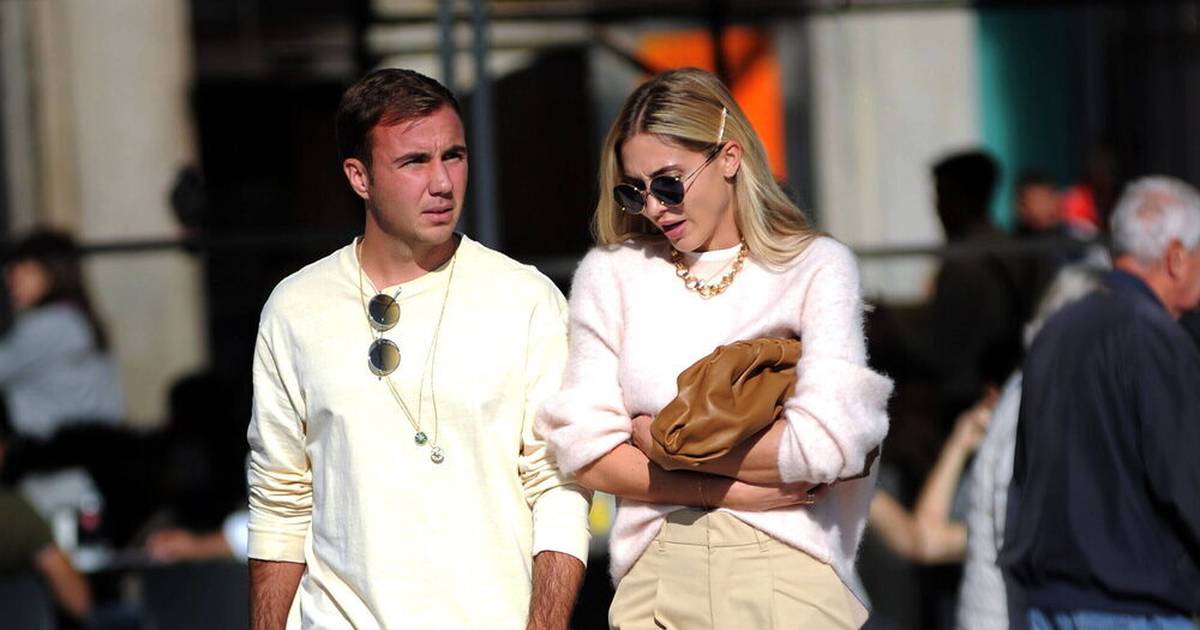 It was the beginning of the week when everything started quite harmlessly and harmoniously.
Ann-Kathrin Götze posted a black and white photo of her husband Mario and their little son Rome in the back seat of a car on social media. "My two favorite people," she wrote in her Insta story.
But the subject quickly picked up speed. Many viewers were bothered by the fact that Rome is not sitting in the child seat, but on Mario Götze's lap – and both are not buckled up. The picture can also be found on his Instagram account.
The critical comments piled up – and let Ann-Kathrin Götze go out of her skin. "The car stopped! What do you think?", She wrote as a comment – and was even abusive towards a follower.
Ann-Kathrin Götze: "So shut up"
"Ääääähm, it's called a child seat because you put your children in there," wrote a follower. Götze's wife countered: "Äääähm, it's called you have no idea about the situation, so shut up."
Now Mario Götze himself followed suit. The hero of the World Cup final in Rio posted a photo on Instagram and Twitter showing him – unbuckled – at the wheel. "On the way to training," he headed the picture.
It is unclear whether the car is moving or standing on the side of the road. In any case, many followers rate the action as a defiant reaction.
Götze actually restricts social media activity
In fact, Götze, who moved from Borussia Dortmund to PSV Eindhoven in the Netherlands last year, had significantly restricted his social media activities recently. Now he is stirring up the latest fuss about himself.
Everything had actually started so harmoniously.


[ source link ]
https://www.sport1.de/internationaler-fussball/premier-league/2021/032/mario-goetze-wirbel-um-fotos-in-sozialen-netzwerken

Whirl photos social networks