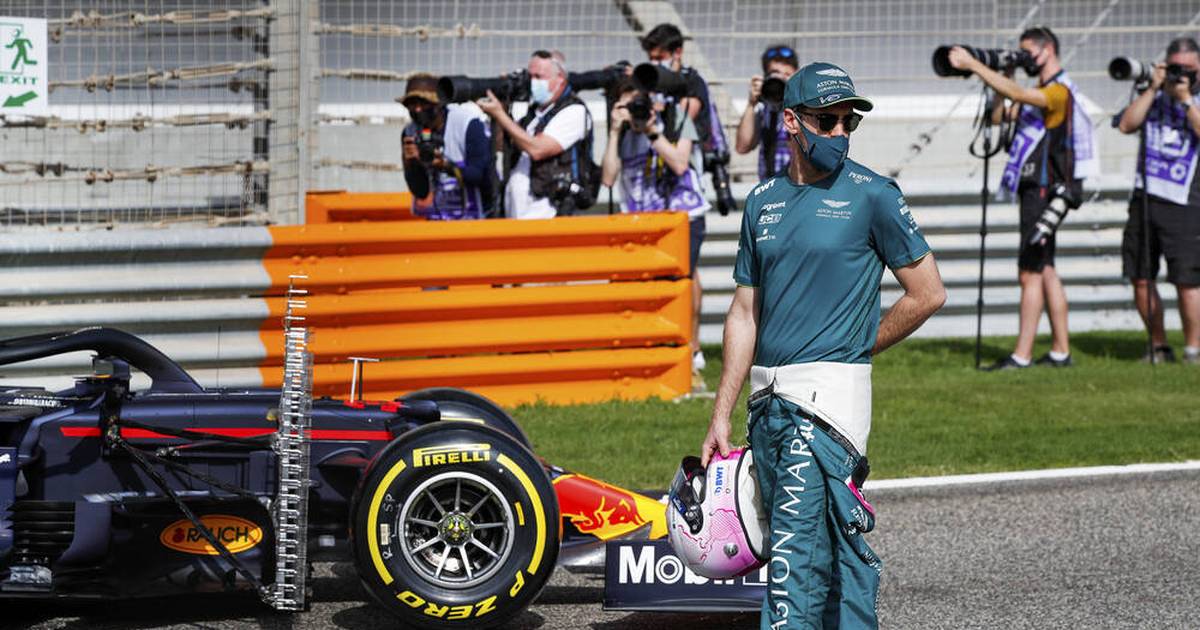 Is the four-time world champion leading a legendary car brand to new fame? Or is his cracked reputation taking further damage?
Whether Sebastian Vettel's restart will be successful after switching from Ferrari to Aston Martin is one of the big questions before the Formula 1 season that starts this weekend (all Formula 1 races in LIVETICKER).
Prominent experts are also curious to see how competitive the 33-year-old will be at the Bahrain Grand Prix, how well he can recover from his horror year 2020, in which he was only 13th in the World Cup. and also suffered bitter defeats in an internal duel with teammate Charles Leclerc.
Everything about Formula 1 and the motorsport weekend in AvD Motor & Sport Magazin – Sunday from 9.45 p.m. LIVE on TV and STREAM on SPORT1
There are many question marks – but also reasons to be confident.
Schumacher: Aston Martin victorious with Sebastian Vettel
"He now has a car that can be used to win races," believes Vettel's former premier class colleague Ralf Schumacher. in the SPORT1-Interview, the younger brother of record world champion Michael Schumacher referred to the positive approaches that the former Racing Point racing team had already shown last year.
4th place in the constructors' championship, even the first victory, won by Vettel's predecessor Sergio Pérez at the chaotic Bahrain race in December: Schumacher sees reason to believe that Aston Martin can build on it and Vettel is the man who will take the racing team to the next Level will lift.
"Aston Martin can and must benefit from Sebastian's input," says Schumacher – and remembers, for example, the Turkish GP, where Racing Point was "extremely fast", "but made a lot of mistakes in the rain. I think it would be with Sebastian's experience that doesn't happen. "
A messed up test creates question marks
From Schumacher's point of view, however, the consequences of the screwed-up tests in Bahrain, in which Vettel and his team were thrown back by technical problems, should not be underestimated.
Especially as a newcomer to a team, every kilometer is valuable – and: "Seb is a person who needs optimal preparation."
Schumacher still thinks "that he will have a great season. But due to the problems with the test, we may not see that at the season opener." (Formula 1 racing calendar 2021)
Ecclestone emphasizes the human factor
One reason why other scene insiders are of the opinion that Vettel will build on better times at Aston Martin: the human factor.
At Ferrari, the chemistry behind the scenes wasn't right for Vettel, the Heppenheimer also suffered from internal power struggles. The new Vettel boss Otmar Szafnauer, on the other hand, has emphasized many times that he will meet Vettel with the trust and appreciation that he had last missed at Scuderia.
Former Formula 1 boss Bernie Ecclestone thinks this is essential. "I am sure that he is now on the right team where he will be taken care of," he said on Sunday AvD Motorsport Magazine on SPORT1: "He has the prerequisite to show the old hag again."
At Ferrari he "didn't get the full support" and that would have made itself felt.
Ecclestone therefore now formulates the expectation that things will go better this season – which also defines the height of the fall for Vettel: "I would be very, very disappointed if he didn't make his comeback there."


[ source link ]
https://www.sport1.de/motorsport/formel1/2021/03/formel-1-repariert-sebastian-vettel-bei-aston-martin-seinen-ruf

Sebastian Vettel repair reputation Aston Martin